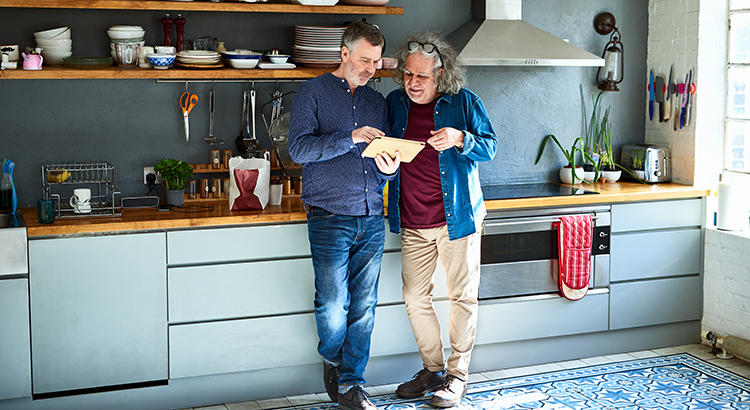 Like most industries, residential real estate has a seasonality to it. For example, toy stores sell more toys in October, November, and December than they do in any other three-month span throughout the year. More cars are sold in the U.S. during the second quarter (April, May, and June) than in any other quarter of the year.
Real estate is very similar. The number of homes sold in the spring is almost always much greater than at any other time of the year. It's even labeled as the spring buying season. Historically, the number of buyers and listings for sale significantly increase in the spring and remains strong throughout the summer. Once fall sets in, the number of buyers and sellers typically drops off.
Last year, however, that seasonality didn't happen. The outbreak of the virus and subsequent slowing of the economy limited sales during the spring market. These sales were pushed back later in the year, and last fall and winter saw a dramatic increase in home sales over previous years. The only thing that held the market back was the extremely limited supply of homes for sale.
What About This Winter?
Some experts thought we'd return to the industry's normal seasonality this winter with both the number of purchasers and houses available for sale falling off. However, data now shows that neither of those situations will likely occur. Buyer demand is still extremely strong, and it appears we may soon see a somewhat uncharacteristic increase in the number of homes coming to the market.
Buyer Demand Remains Strong
The latest Showing Index from ShowingTime, which tracks the average number of monthly showings on available homes, indicates buyer activity was slightly lower than at the same time last year but much higher than any of the three previous years (see chart below):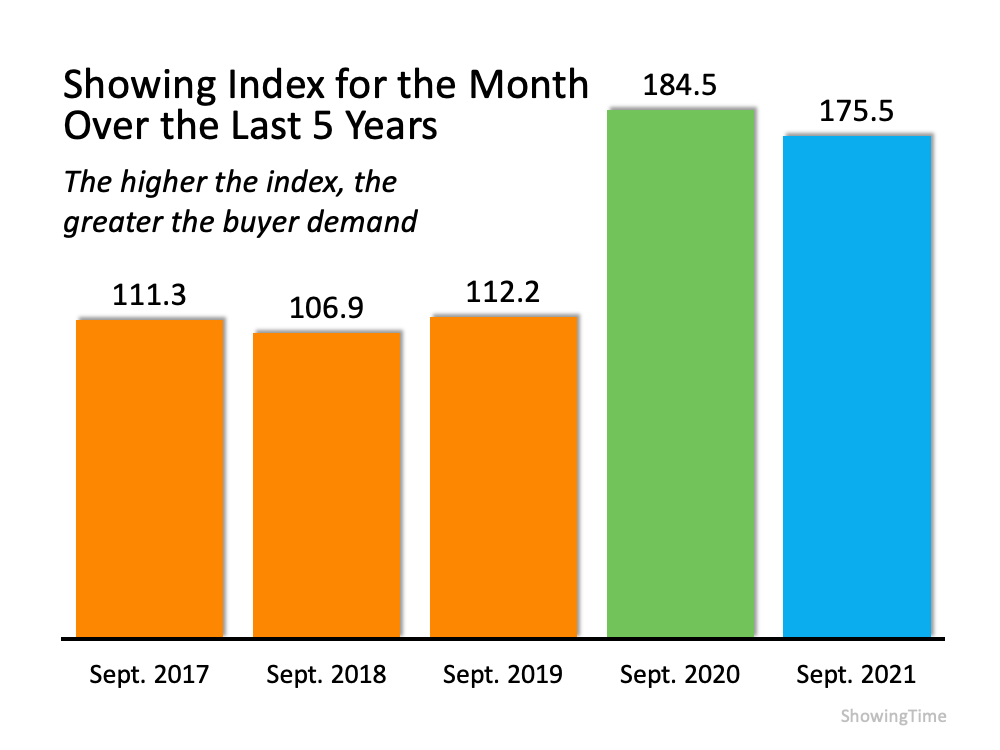 A report from realtor.com confirms buying activity remains strong in the existing home sales market:
"New housing data shows 2021's feverish home sales pace broke a yearly record in October, . . . with last month marking the eighth straight month of buyers snatching up homes more quickly than the fastest pace in previous years. . . ."
Buyer activity for newly constructed homes is also very strong. Ali Wolf, Chief Economist for Zonda, recently reported that Stuart Miller, the Executive Chairman of Lennar, one of the nation's largest home builders, said this about demand:
"There is still a great deal of demand at our sales centers with people lining up and not enough supply."
The only question heading into this winter is whether the number of listings available could come close to meeting this buyer demand. We may have just received the answer to that question.
Sellers Are About To List – Right Now
Instead of waiting for the normal spring buying market, new research indicates that homeowners thinking about selling are about to put their homes on the market this winter.
Speaking to the release of a report on this recent research, George Ratiu, Manager of Economic Research for realtor.com, said:
"The pandemic has delayed plans for many Americans, and homeowners looking to move on to the next stage of life are no exception. Recent survey data suggests the majority of prospective sellers are actively preparing to enter the market this winter."
Here are some highlights in the report:
Of homeowners planning to enter the market in the next year:
65% – Have just listed (19%) or plan to list this winter
93% – Have already taken steps toward listing their home, including working with an agent (28%)
36% – Have researched the value of their home and others in their neighborhood
36% – Have started making repairs or decluttering
The report also discusses the reasons sellers want to move:
33% – Have realized they want different home features
37% – Say their home no longer meets their family's needs
32% – Want to move closer to friends and family
23% – Are looking for a home office
Data shows buyer demand remains unusually strong going into this winter. Research indicates the supply of inventory is about to increase. This could be a winter real estate market like never before.
Bottom Line
If you're thinking of buying or selling, now is the time to have a heart-to-heart conversation with a real estate professional in your market, as things are about to change in an unexpected way.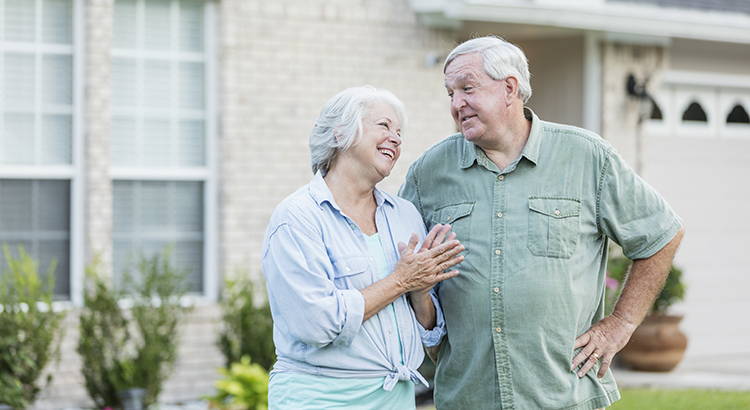 The past year and a half brought about significant life changes for many of us. For some, it meant entering retirement earlier than expected. Recent data shows more people retired this year than anticipated. According to the Schwartz Center for Economic Policy Analysis, 2021 saw a retirement boom:
"At least 1.7 million more older workers than expected retired due to the pandemic recession."
If you've recently retired, your home may not fit your new lifestyle. The good news is, you've likely built-up significant equity that can fuel your next move. According to the latest Homeowner Equity Insights report from CoreLogic, homeowners gained more than $50,000 in equity over the past 12 months alone. That, plus today's sellers' market, presents a great opportunity to sell your house and address your evolving needs.
You Can Move Closer to the Ones You Love
The 2021 Home Buyers and Sellers Generational Trends report from the National Association of Realtors (NAR) provides a look at the reasons people buy homes. For those reaching retirement age, the number one reason to buy is the opportunity to be closer to loved ones, friends, or relatives.
If you find yourself farther from your loved ones than you'd like to be, retirement and the equity you've built in your home may enable you to move closer to the people in your life who matter most.
You Can Find the Right Home for Your Needs
Not only can your equity power a move to a new location, but it can also help you purchase the right size home. Lawrence Yun, Chief Economist at NAR, says many homebuyers 55 and older choose to downsize – or buy a smaller home – when they make a purchase:
"Clearly from the age patterns, young people want to upsize, and the older generation is looking to downsize. . . ."
Whatever your home goals are, a trusted real estate advisor can help you to find the best option for your situation. They'll help you sell your current home and guide you as you buy your next one while you move into this new phase of life.
Bottom Line
If you've recently retired and your needs are changing, you're not alone. Let's connect so you can get a better sense of how to find a home that will match your situation.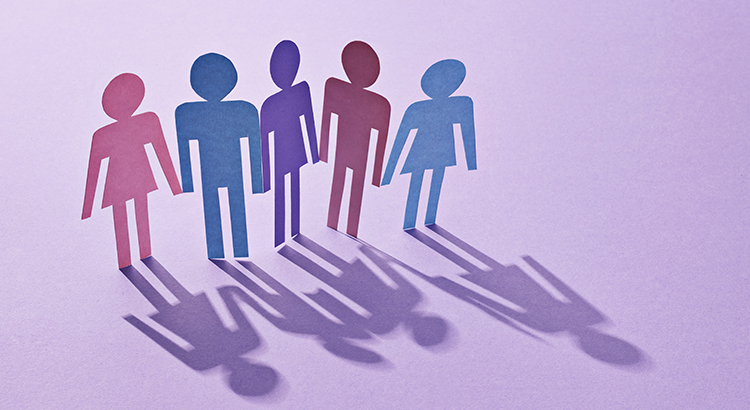 Are you thinking about selling your house right now, but you're not sure you'll have the time to do so as the holidays draw near? If so, consider this: even as the holiday season approaches, there are plenty of buyers out there, and they really want your house. Here's why selling this winter is a win for you.
Today's buyers are still dealing with a limited number of homes for sale. Thanks to continued low inventory, those buyers are competing with one another for their dream home. And when that happens, if your house is one of the few on the market, it will rise to the top of the pool – and it will be worth it.
According to the latest data from the National Association of Realtors (NAR), the average seller received 3.7 offers on their house in September. For a view into what's happening at the state level, take a look at the map below: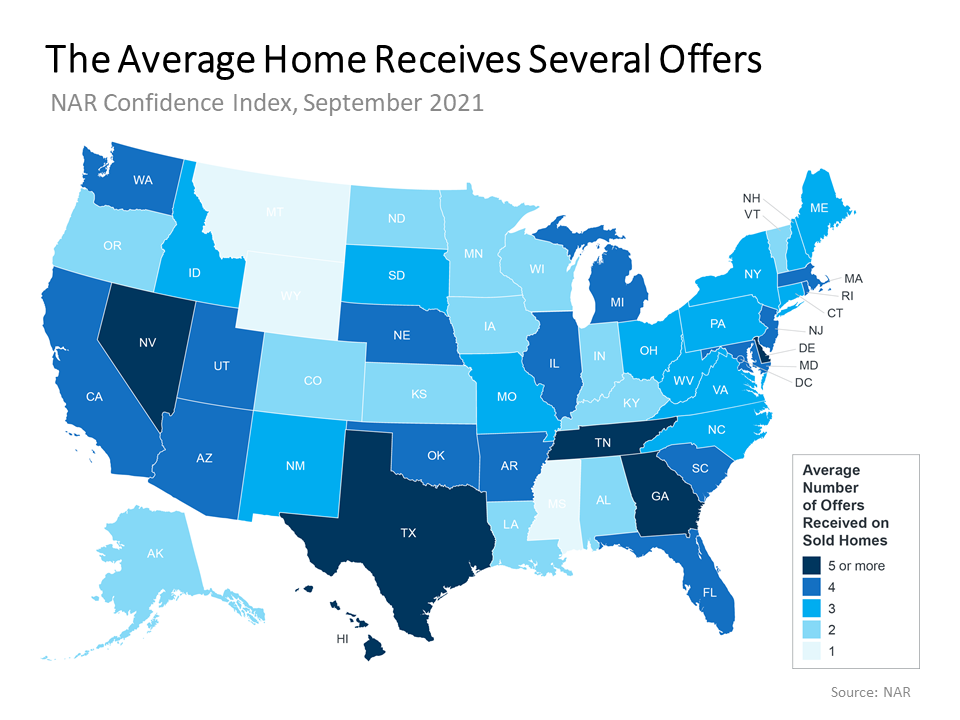 Nationwide, the average seller today is getting nearly four offers. That number is significant because it means you'll likely have multiple offers to pick from if you sell your house this season. To put things into perspective, no matter where your state falls, remember that you really only need one good offer to close the deal.
Any offer you receive will likely be from a highly motivated buyer who's doing everything they can to beat the competition. The stakes for buyers are high. They've been looking for a house and they want to lock in their dream home before prices and mortgage rates rise further next year. Chances are, they'll get creative with the terms of their offer, which could include waiving contingencies and offering over the asking price – both of which are great news for you.
If you're on the fence about when to sell, remember your house is a hot commodity this season. As other sellers take a break for the holidays with plans to re-list their homes in the new year, you can put your house in front of motivated buyers by making your move today. That means your house will be the center of attention, and likely the center of a bidding war too.
Bottom Line
Selling now gives you even more opportunity to win big as buyers compete for your house in today's market.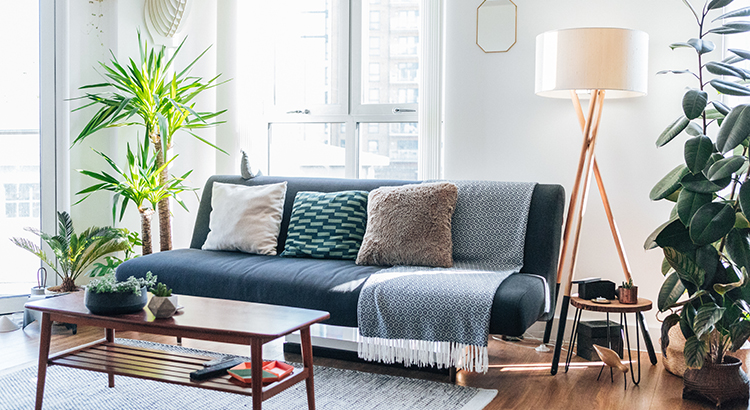 As a renter, you're constantly faced with the same dilemma: keep renting for another year or purchase a home? Your answer depends on your current situation and future plans, but there are a number of benefits to homeownership every renter needs to consider.
Here are a few things you should think about before you settle on renting for another year.
1. Rents Are Rising Quickly
Rent increasing each year isn't new. Looking back at Census data confirms rental prices have gone up consistently for decades (see graph below):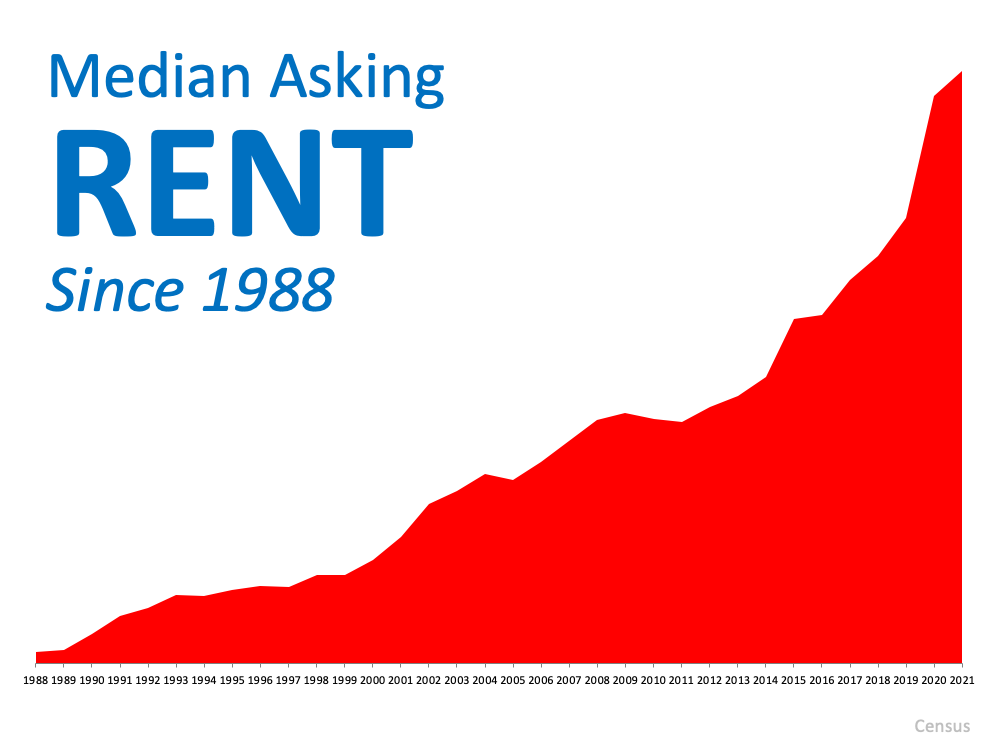 If you're a renter, you're faced with payments that continue to climb each year. Realtor.com recently shared the September Rental Report, and it shows price increases accelerating from August to September (see graph below):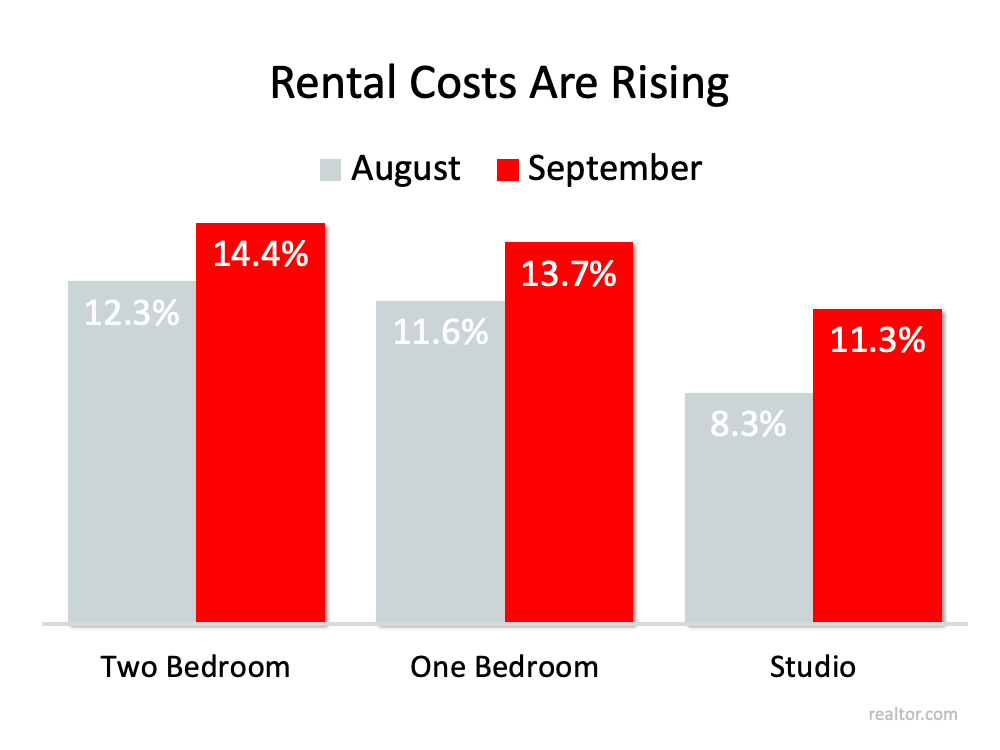 As the graph shows, rents are still on the rise. It's important to keep this in mind when the time comes for you to sign a new lease, as your monthly rental payment may increase substantially when you do.
2. Renters Miss Out on Equity Gains
One of the most significant advantages of buying a home is the wealth you build through equity. This year alone, homeowners gained a substantial amount of equity, which, in turn, grew their net worth. As a renter, you miss out on this wealth-building tool that can be used to fund your retirement, buy a bigger home, downsize, or even achieve personal goals like paying for an education or starting a new business.
3. Homeowners Can Customize to Their Heart's Content
This is a big decision-making point if you want to be able to paint, renovate, and make home upgrades. In many cases, your property owner determines these selections and prefers you don't alter them as a renter. As a homeowner, you have the freedom to decorate and personalize your home to truly make it your own.
4. Owning a Home May Provide Greater Mobility than You Think
You may choose to rent because you feel it provides greater flexibility if you need to move for any reason. While it's true that selling a home may take more time than finding a new rental, it's important to note how quickly houses are selling in today's market. According to the National Association of Realtors (NAR), the average home is only on the market for 17 days. That means you may have more flexibility than you think if you need to relocate as a homeowner.
Bottom Line
Deciding if it's the right time for you to buy is a personal decision, and the timing is different for everyone. However, if you'd like to learn more about the benefits of homeownership, let's connect so you can make a confident, informed decision and have a trusted advisor along the way.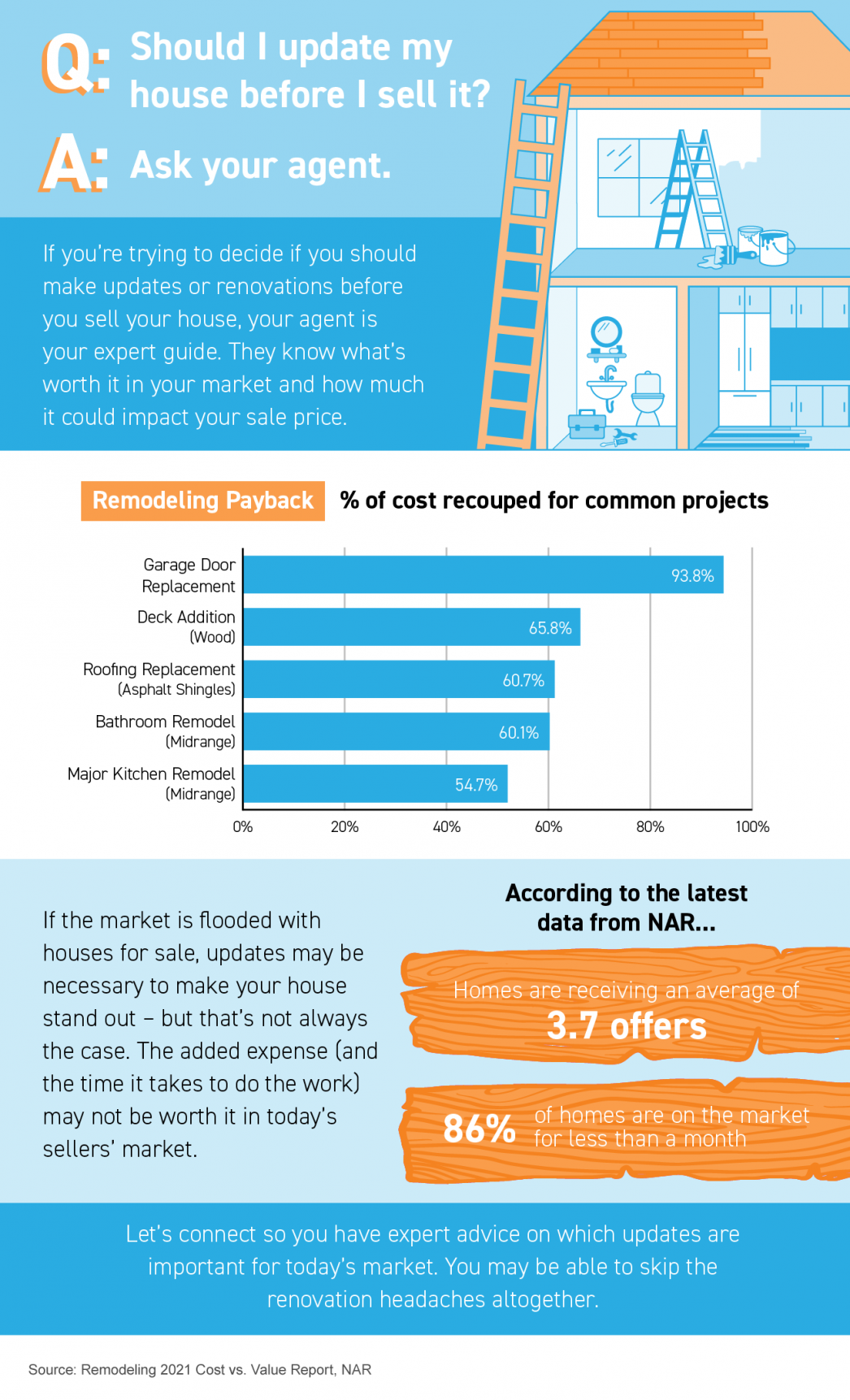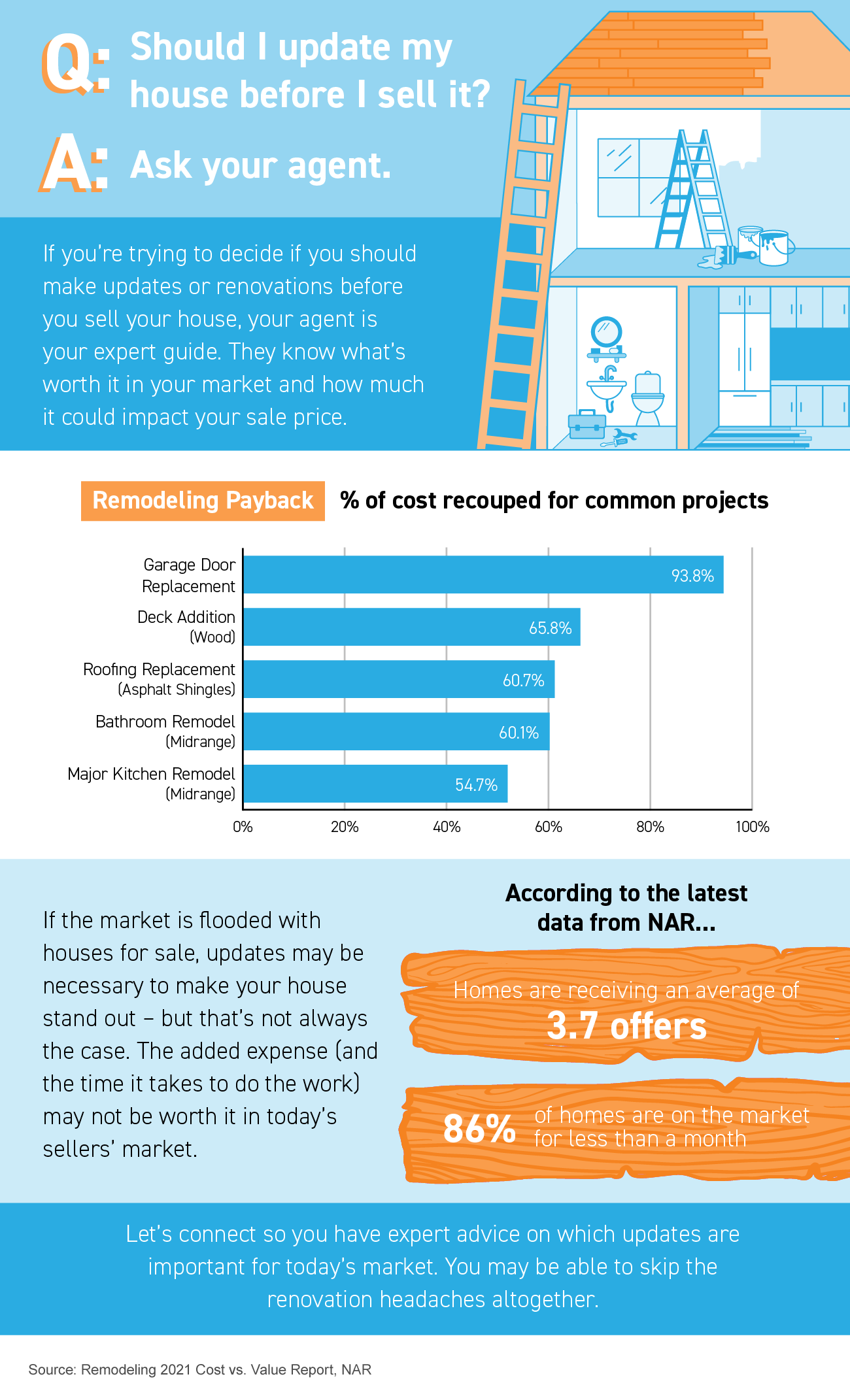 Some Highlights
If you're deciding whether you should make updates before you sell your house, lean on your agent to be your guide.
If the market is flooded with houses for sale, updates may be necessary for your house to stand out. In our current sellers' market, the added expenses might not be worth it.
Let's connect so you have expert advice on which updates are important in today's market.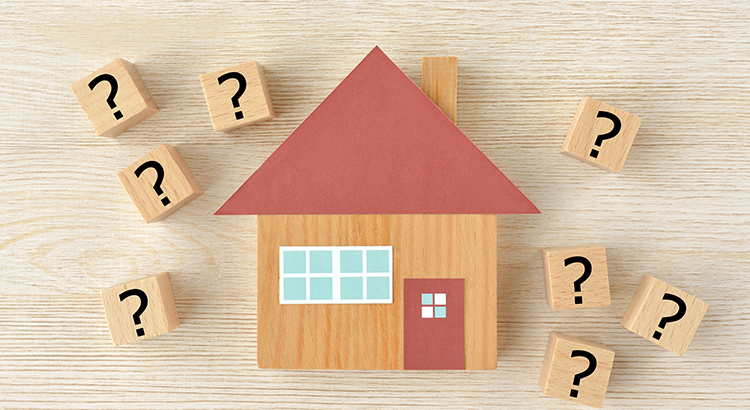 Many people have questions about home prices right now. How much have prices risen over the past 12 months? What's happening with home values right now? What's projected for next year? Here's a look at the answers to all three of these questions.
How much have home values appreciated over the last 12 months?
According to the latest Home Price Index from CoreLogic, home values have increased by 18.1% compared to this time last year. Additionally, prices have gone up at an accelerated pace for each of the last eight months (see graph below):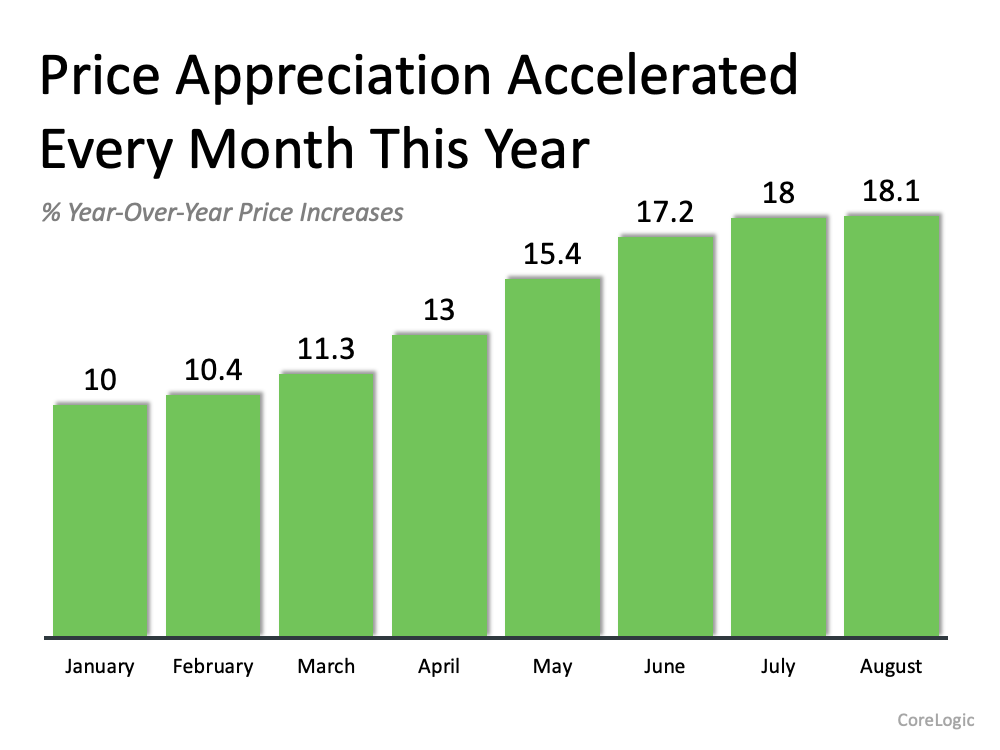 The increase in the rate of appreciation that's shown by CoreLogic coincides with data from the other two main home price indices: the FHFA Home Price Index and the S&P Case Shiller Index.
The last year has shown tremendous home price appreciation, which is resulting in a major gain in wealth for homeowners through rising equity.
What's happening with home prices right now?
All three indices mentioned above also show that while appreciation is in the high double digits right now, that price acceleration is beginning to level off (see graph below):
Year-over-year appreciation is still close to 20%, but it's clearly plateauing at that rate. Many experts believe it will drop below 15% by the end of the year.
Keep in mind, that doesn't mean home values will depreciate. It means the rate of appreciation will slow, yet stay well above the 25-year average of 5.1%.
What about next year?
The recent surge in prices is the result of heavy buyer demand and a shortage of homes available for sale. Most experts believe that as more housing inventory comes to market (both new construction and existing homes), the supply and demand for housing will come more into balance. That balance will bring a lower rate of appreciation in 2022. Here's a look at home price forecasts from six major entities, and they all project future appreciation: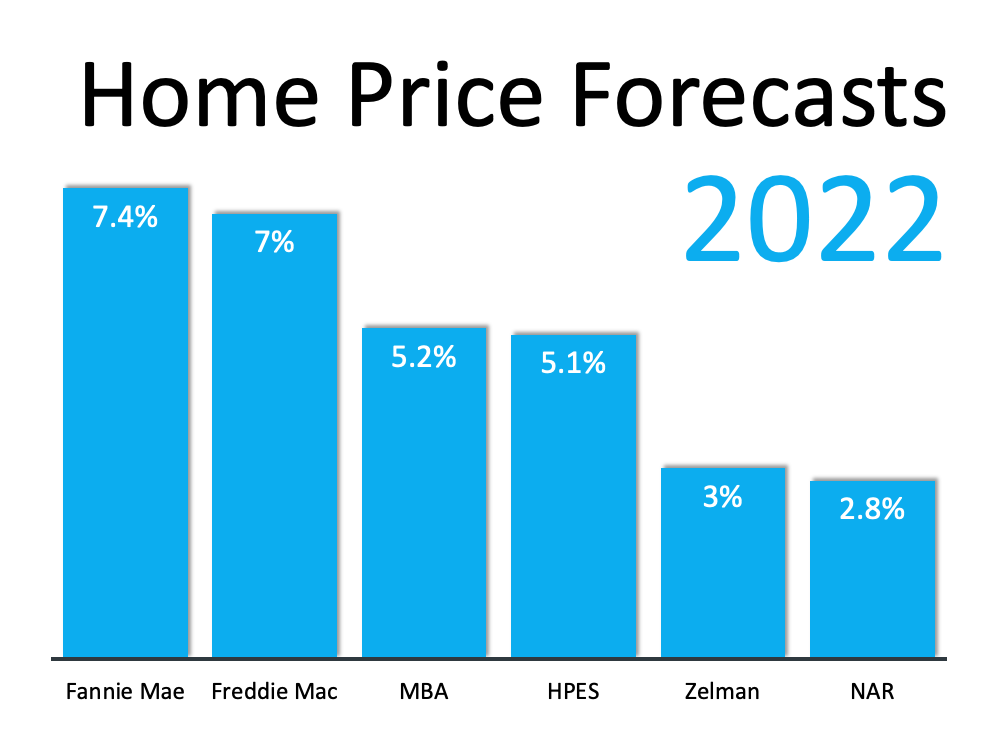 While the projected rate of appreciation varies among the experts, due to things like supply chain challenges, virus variants, and more, it's clear that home values will continue to appreciate next year.
Bottom Line
There have been historic levels of home price appreciation over the last year. That pace will slow as we finish 2021 and enter into 2022. Prices will still rise in value, just at a much more moderate pace, which is good news for the housing market.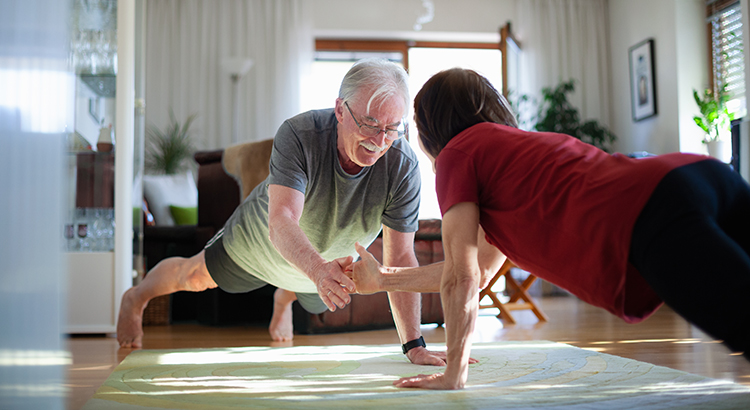 In today's housing market, the number of homes for sale is much lower than the strong buyer demand. As a result, homeowners ready to sell have a significant advantage. Here are three ways today's low inventory will set you up for a win when you sell this season.
1. Higher Prices
With so many more buyers in the market than homes available for sale, homebuyers are frequently getting into bidding wars for the houses they want to purchase. According to the latest data from the National Association of Realtors (NAR), homes are receiving an average of 3.7 offers in today's market. This buyer competition drives home prices up. As a seller, this certainly works to your advantage, potentially netting you more for your house when you close the deal.
2. Greater Return on Your Investment
Rising prices mean homes are also gaining value, which increases the equity you have in your home. In the latest Homeowner Equity Insights Report, CoreLogic explains:
"In the second quarter of 2021, the average homeowner gained approximately $51,500 in equity during the past year."
This year-over-year growth in equity gives you the ability to sell your house and then put that money toward a down payment on your next home, or to keep it as extra savings.
3. Better Terms
In a sellers' market like we have today, you're in the driver's seat if you make a move. You have the power to sell on your terms, and buyers are more likely to work with you if it means they can finally land their dream home.
So, is low housing inventory a big deal?
Yes, especially if you want to sell on your terms. Moving now while inventory is so low is key to maximizing your opportunities.
Bottom Line
If you're interested in taking advantage of the current sellers' market, let's connect today to determine your best move.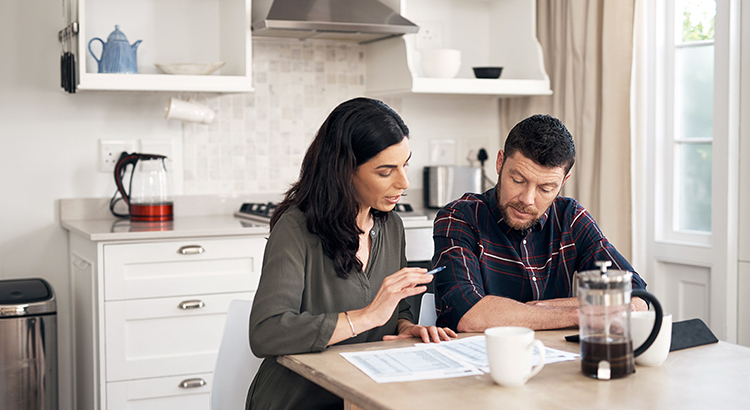 With the average 30-year fixed mortgage rate from Freddie Mac climbing above 3%, rising rates are one of the topics dominating the discussion in the housing market today. And since experts project rates will rise further in the coming months, that conversation isn't going away any time soon.
But as a homebuyer, what do rates above 3% really mean?
Today's Average Mortgage Rate Still Presents Buyers with a Great Opportunity
Buyers don't want mortgage rates to rise, as any upward movement increases your monthly mortgage payment. But it's important to put today's average mortgage rate into perspective. The graph below shows today's rate in comparison to average rates over the last five years: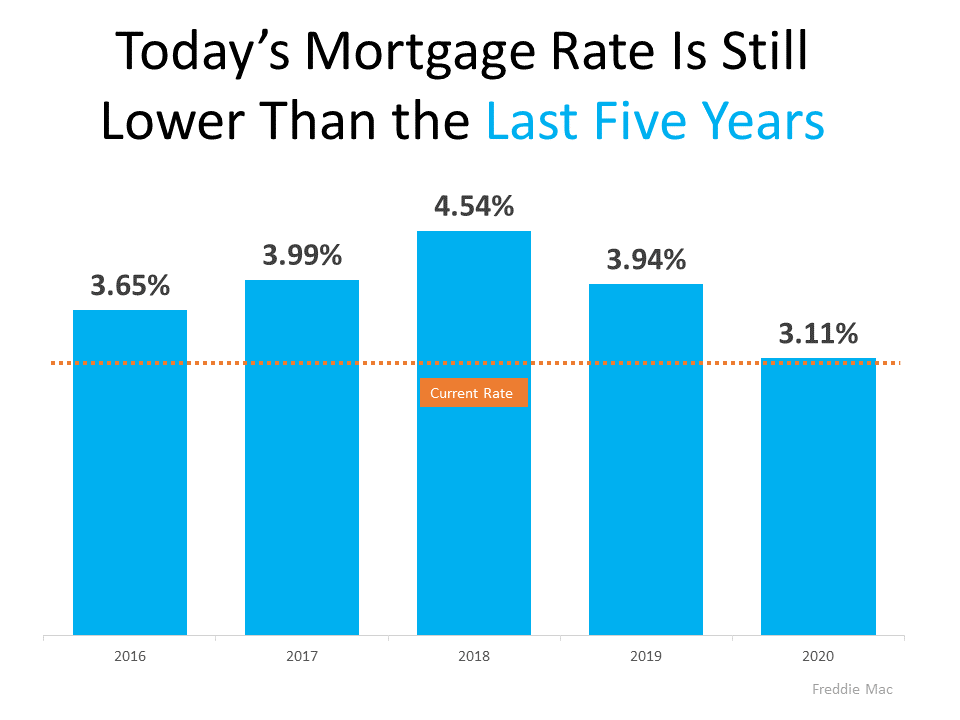 As the graph shows, even though today's rate is above 3%, it's still incredibly competitive.
But today's rate isn't just low when compared to the most recent years. To truly put today into perspective, let's look at the last 50 years (see graph below):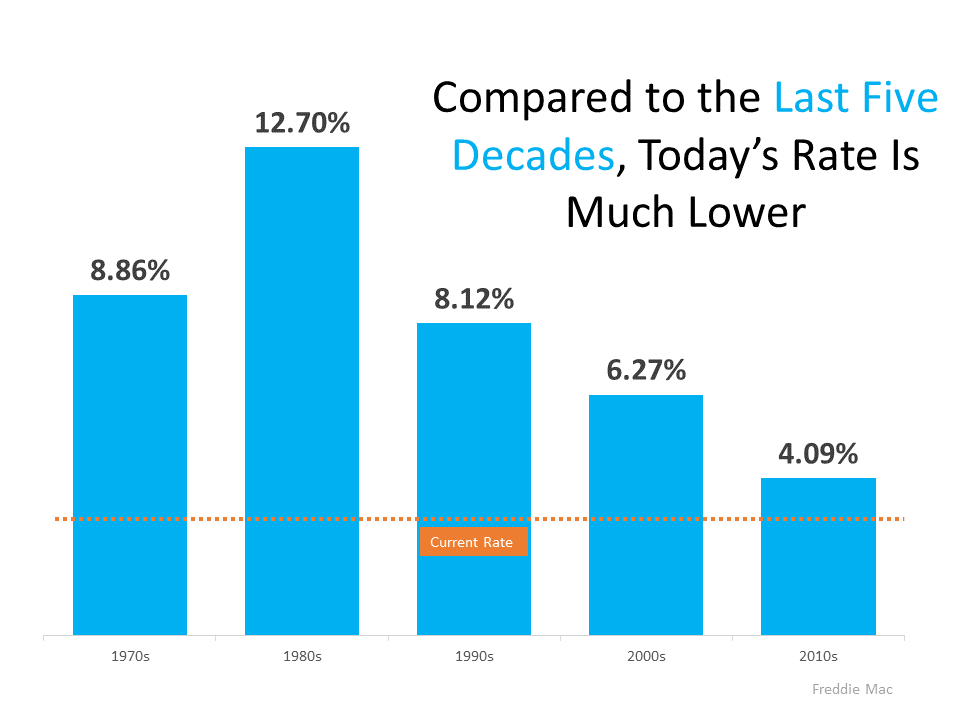 When we look back even further, we can see that today's rate is truly outstanding by comparison.
What Does That Mean for You?
Being upset that you missed out on sub-3% mortgage rates is understandable. But it's important to realize, buying now still makes sense as experts project rates will continue to rise. And as rates rise, it will cost more to purchase a home.
As Mark Fleming, Chief Economist at First American, explains:
"Rising mortgage rates, all else equal, will diminish house-buying power, meaning it will cost more per month for a borrower to buy 'their same home.'"
In other words, the longer you wait, the more it will cost you.
Bottom Line
While it's true today's average mortgage rate is higher than just a few months ago, 3% mortgage rates shouldn't deter you from your homebuying goals. Historically, today's rate is still low. And since rates are expected to continue rising, buying now could save you money in the long run. Let's connect so you can lock in a great rate now.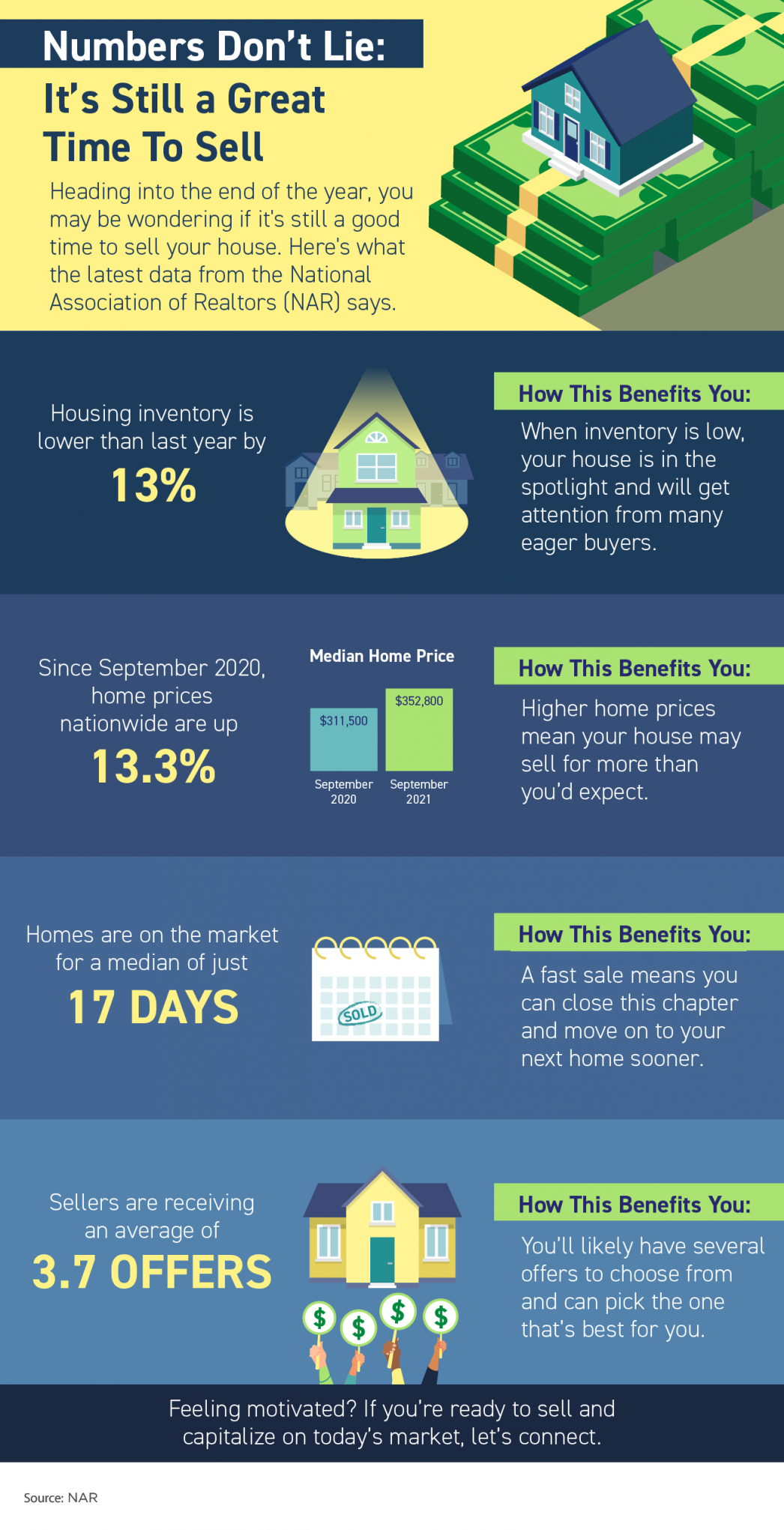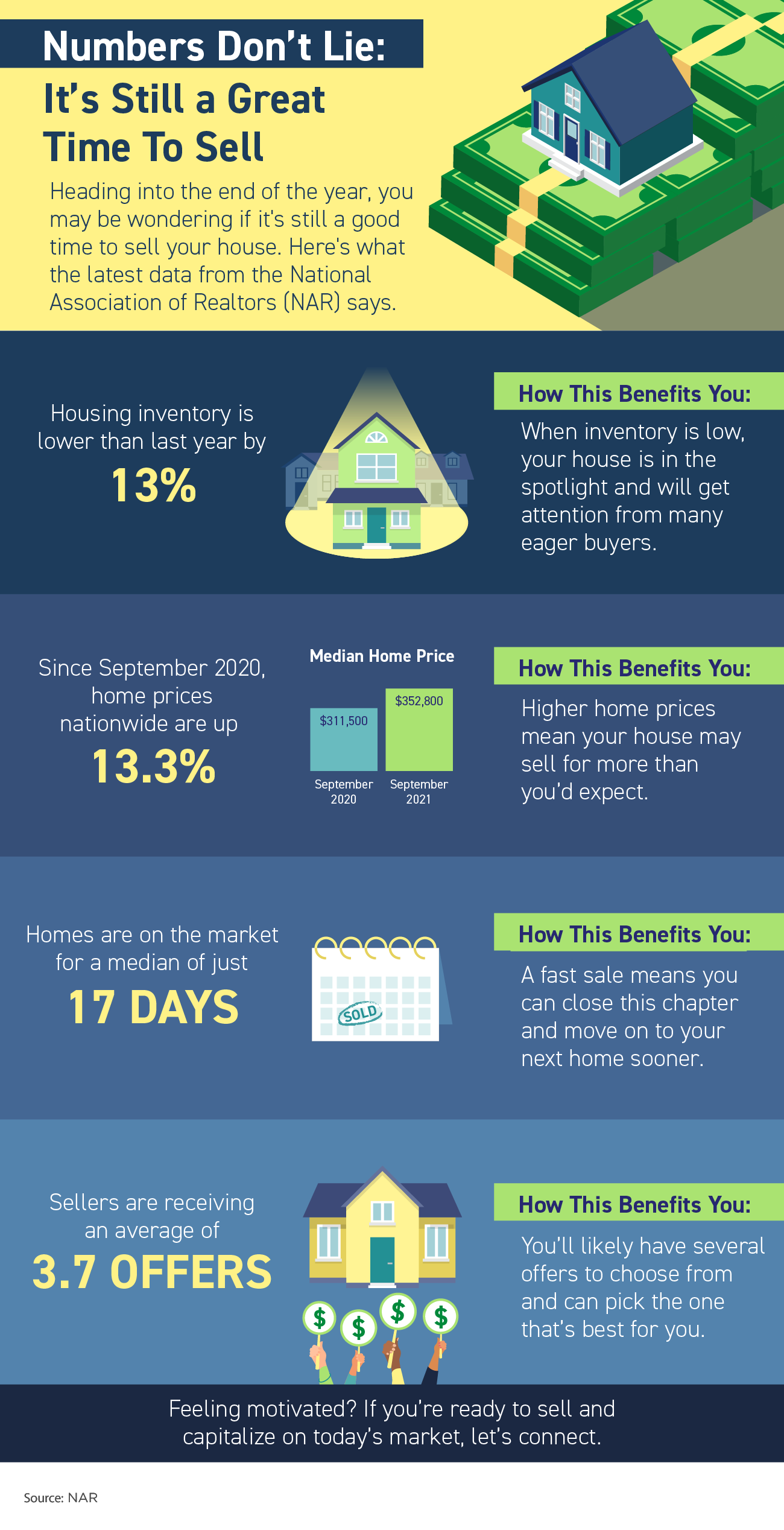 Some Highlights
Heading into the end of the year, you might wonder if it's still a good time to sell your house. Here's what the latest data from the National Association of Realtors (NAR) says.
Housing supply is lower than last year, and home prices are up nationwide. Meanwhile, the average home is selling fast and receiving several offers. Listing now puts your house in the spotlight, meaning it could sell quickly – and for more than you'd expect.
Feeling motivated? If you're ready to sell and capitalize on today's market, let's connect.